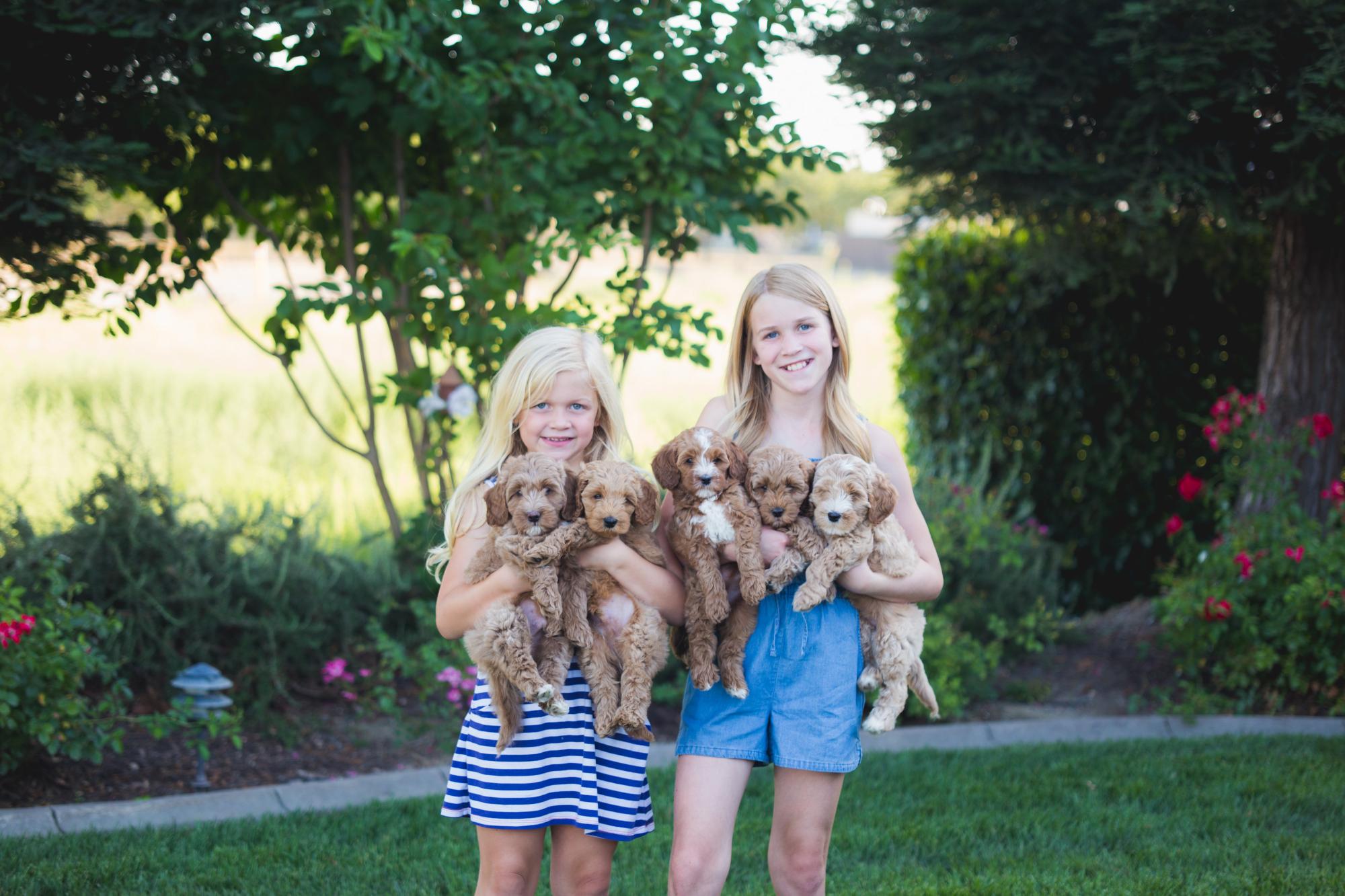 Here at Rollins Goldendoodles, all our puppies are born and raised in our home. Our home is located in Northern California about 45 minutes north of Sacremento. Starting the moment our fur babies are born... they are loved, socialized, and cared for constantly. Our puppies stay with us until they are 8 weeks old...which is when they meet their wonderful forever families! To the right is a picture of me, Allie Rollins. If you contact us regarding getting an RG doodle, you will be talking to ME! I have now been in doodle breeding world for almost 8 years! I love what I do and look foward to possibly meeting you one day!!
Our RG mommas and studs are all placed in wonderful guardian homes near us. This allows each dog to have the adequate love, attention and care they deserve on a daily basis. Our guardian families are spectacular and we could not do what we do without them! Once our RG parents are done breeding, they are fixed and happily retire with their guardian family! Our moms have no more than 4 litters of pupppies and our studs usualy retire around the age of 5 or 6. If you are interested in becoming a guardian family, please contact Allie @ 530-701-7127. The guardian application is on the "Pricing and Forms page".
Our puppies are our babies! I think the question I get asked the most is "How do you let them go?" As sad as it is to see them go, it makes it easy when I see the amazing families they get to drive home with! We are definitely blessed in that area. Our RG families become like family to us and we love watching our doodles grow and explore the world with their people! All our puppies go home at 8 weeks of age. They come with a 2 year health guarentee, their first vaccine and dewormings, micropchipped, and an RG bag full of goodies!