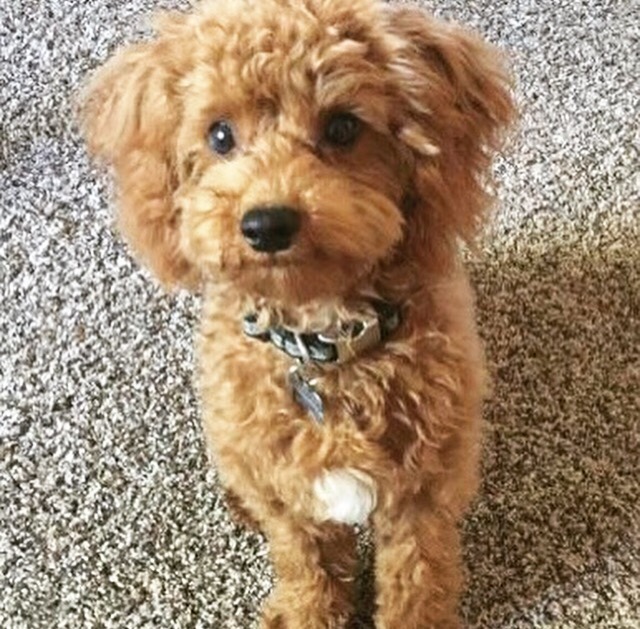 Sir Bo Legacy's Huckleberry: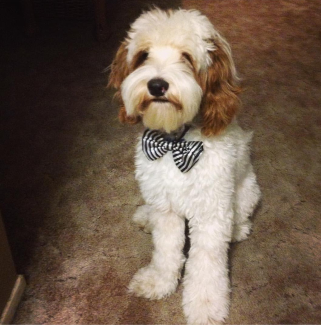 SBL's Lu's the Boss's Boy:
Baxter is an Australian Labradoodle. He weighs about 25 pounds and has a fantastic personality! His coat is beautiful! With dark golden ears and a white body, Baxter catches everyones eye. He loves to run around and play with anyone he sees! Baxter will be bred to our Multigenerational Goldendoodles to make adorable Double Doodles!
Rollins' Sir Dragonslayer:
Drake is a Double Doodle and weighs about 22 pounds. He is 50% Goldendoodle and 50% Australian Labradoodle. He is the cutest and sweetest dood on the planet. He LOVES to run and play! Drake is a people lover and is great with kids. He sires many of our double doodle litters.

Huck is a purebred Miniature Poodle. He weighs about 12 pounds and has a beautiful red coat with white markings. Huck is our stud that will sire our F1B Goldendoodles. He is absolutley adorable, loves people, and has an amazing temperment. Huck gets to go to work with his "mom" everyday and is so well behaved in the office.
Finn is an excellent addition to our breeding program. He is a medium F1B Goldenndoodle and is sweet as can be! Finn adores people and loves playing outside. He is currently training to become a therapy dog. Finn sires our medium goldendoodle litters.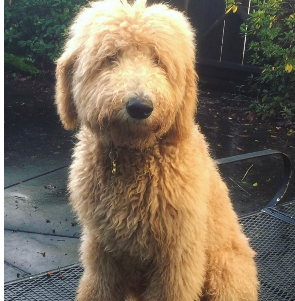 Kingdom Hearts' Mighty Finn:
Lonestar's Duke of Dallas:
Duke is a mini F1B Goldendoodle. He will be 25 pounds full grown. We were so excited to add him to our program! He came from a wonderful bloodline and is as sweer as can be. He lives with his amazing guardian family and his fur-sister that is an RG doodle. We can't wait for him to sire his first litter in 2018.